PDF Export
Export your survey to PDF
Create PDF form based on Survey JSON definition and fill its inputs with user answers.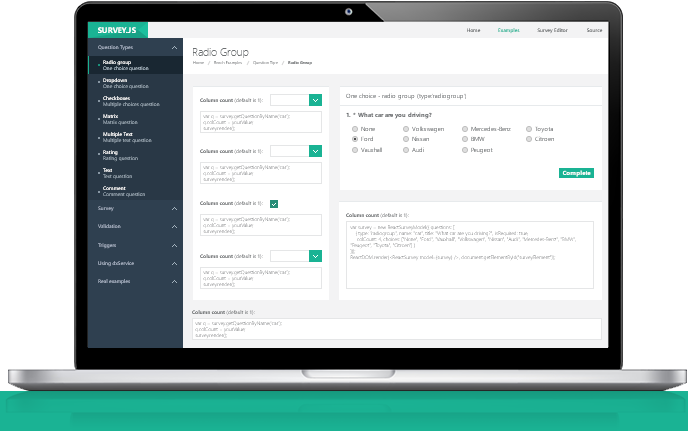 PDF Export for SurveyJS (BETA)
SurveyJS PDF Export library allows to render SurveyJS Library surveys to PDF in browser which can be later emailed or printed.
Main Features
To learn about PDF Export library functionality, please go to the following documentation page.
Licensing
SurveyJS PDF Export library is currently in BETA. Unlike SurveyJS Library itself, this library will be distributed under commercial license. Please read more about licensing on our license page.
Support and realease version
PDF Export library will be out of the beta as soon as we see that our customers may successfully use it in their products. If you feel that we have missed some important functionality or found a bug, please write us on our support desk.